About Us
There is always something tasty baking at Sahara Pizza and Kebab House in Clovely Park! Our delicious takeaway meals include some of the best traditional and gourmet pizzas available. Try one of our well-known seafood or chicken pizzas like our spicy Chicken Mexicana, savory BBQ Chicken or crunchy Prawn Supreme. Compliment your pizza with traditional Garlic Bread or Garlic Damper for a complete meal that really satisfies. At Sahara Pizza and Kebab House, our takeaway service strives to never disappoint!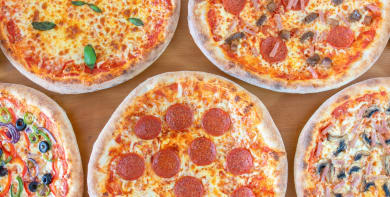 Reviews
Aneeqa
"I love the nice drivers and how warm the food is when it comes, my family enjoys it lots. :) Thank you for your service."
8/05/2022
Zamir
"Best Pizza In Town. Highly Recommend 🙂"
26/04/2022
Abby
"Fantastic pizzas. I think we have found our new go to pizza shop. Toppings are generous and the pizza arrived piping hot"
17/02/2022
Menu
Contact Us
Find Us
372 Sturt Road, Clovelly Park, 5042
Opening Hours
Tuesday
4:30 PM - 9:30 PM
Wednesday
4:30 PM - 9:30 PM
Thursday
4:30 PM - 9:30 PM
Friday
4:30 PM - 10:30 PM
Saturday
4:30 PM - 10:30 PM
Please note, delivery times may vary.
We deliver to
5034 Clarence Park, 5038 South Plympton, 5039 Clarence Gardens, 5039 Edwardstown, 5039 Melrose Park, 5041 Daw Park, 5041 Panorama, 5042 Bedford Park, 5042 Clovelly Park, 5042 Pasadena, 5042 St Marys, 5043 Ascot Park, 5043 Marion, 5043 Mitchell Park, 5043 Morphettville, 5043 Park Holme, 5044 Glengowrie, 5044 Somerton Park, 5046 Oaklands Park, 5046 Warradale, 5047 Seacombe Gardens, 5047 Seacombe Heights, 5047 Sturt, 5048 Brighton, 5048 Dover Gardens, 5048 Hove, 5048 North Brighton, 5048 South Brighton, 5049 Kingston Park, 5049 Seacliff, 5049 Seacliff Park, 5049 Seaview Downs, 5050 Bellevue Heights, 5050 Eden Hills, 5051 Blackwood, 5062 Clapham, 5159 Flagstaff Hill